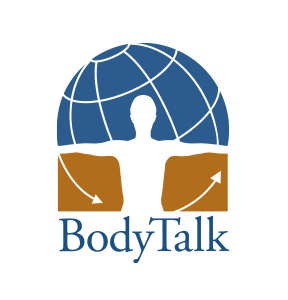 Welcome to The BodyTalk System™ in Moray, Scotland!
 please join me in exploring this extraordinary therapy, and see if it might be right for you too

NEWS: in-person sessions are now available again at Healthworks in Forres, including a policy for distancing and wearing of masks both within the public spaces at Healthworks and the as part of the session.  Sessions are still available via zoom, skype, whatsapp video call or phone. For more information on what to expect in a remote session click here.

What is The BodyTalk System™?
BodyTalk works directly with the wisdom and self-healing ability of the body.
Good health relies on a good flow of information within all parts and aspects of the body – if that flow is compromised, for example through stress, injury or trauma, challenges can arise.
The BodyTalk system provides a comprehensive structure that can address both simple and complex issues in an individualized way, and increase well-being by supporting all body systems to work at their very best.
To do that, BodyTalk draws on some of the oldest health care traditions as well as current research in the fields of biology and medicine. BodyTalk identifies where the flow of health is interrupted and then encourages for connections to be restored, so that all systems can re-balance and self-healing properties be activated.
What happens in a session?
Together we find out more about the story behind your symptom. There may be stress involved, emotional trauma, injury or aspects of your environment and lifestyle that have an impact on you. With the help of neuromuscular feedback and gentle tapping, your body and mind are encouraged to relax, re-balance, and restart the process of healing.
Sometimes the difference is noticeable straight away, sometimes it may become apparent over the next few days. If possible, it is a good idea to reserve some integration time directly after the session.
Usually sessions last around one hour, but can be longer or shorter depending on the needs of the clients' system for this particular session. Also depending on the needs of the client, a session can be very quiet or include some talking about the story and experiences during the session.
The session is usually done lying on a treatment table, as most people enjoy to relax that way, but if that is difficult sitting in a chair is also possible. If your session is online, you need to have a quiet room and be comfortable. For home visits, a sofa or comfortable chair can be used.

Who can benefit?
Because it is entirely directed by the client's system, BodyTalk is suitable for all ages and conditions. If you are already receiving treatment, BodyTalk can be used alongside to support your treatment strategy and get the most out of it.
If children book in for BodyTalk, they are accompanied by a parent or carer. I usually ask that at least one parent also has an individual session before bringing the child, so you can be confident that BodyTalk is right for your child.

Training
Katharina trained with the International BodyTalk Association and graduated as a Certified BodyTalk Practitioner in April 2011. She is now part of ongoing further training in BodyTalk, including the newest research within the BodyTalk System.
Katharina's BodyTalk practice also benefits from her studies of Process Oriented Psychology with the Process Work Center in Portland, Oregon.
To book
Practice location for in-person sessions is Healthworks in Forres,  Moray, Scotland, mainly Wednesday morning and Friday afternoon/evening. Online sessions are by arrangement.
Ongoing training and Ethics: As a member of the IBA (International BodyTalk Association) I follow the ongoing education requirements of IBA and keep up with the newest developments in BodyTalk. For more information visit www.bodytalksystem.com I abide by the IBA Code of Ethics, a copy of which is available from me or from the IBA (contact page on www.bodytalksystem.com)
Session price: Sessions are £40 for one hour. If you are new to BodyTalk you can book your first 3 sessions at a block discount of £100. The charity Healthworks offers a limited amount of bursaries for treatments, to apply please contact Healthworks directly via www.healthworks.uk.net
Cancellation policy: Your appointment time is valuable and reserved just for you. If you cancel a session within 24 hours of your appointment time, there is an admin charge of £10. If you miss an appointment without cancelling, the full amount of the session fee is payable.
Privacy and data protection: While you are a client, your personal information is kept secure and will not be shared with anybody else. I am legally obliged to keep your session reports for seven years from your last session in case of any questions, after that I will destroy your session reports and other personal information. You can view and obtain copies of any information I hold about you at any time, simply let me know.
For further information and to arrange an appointment please click here to contact me
Professional Organisations and further reading online:
IBA (International BodyTalk Association), www.bodytalksystem.com
BTNUK (BodyTalk Network UK), www.bodytalkuk.co.uk
IPTI (Independent Practitioners and Therapists International)
Healthworks Forres, www.healthworks.uk.net